An ex-police officer turned
wellness junkie.
my passion is to inspire women around the globe to get their health and finances in order so they can set their lives free.
I've been able to create financial freedom by the age of 30 so that I can stay home and raise my daughter.
As a Blue Diamond leader with doTERRA essential oils, I speak and mentor regularly on the topics of conscious leadership, holistic living, human potential and wealth creation.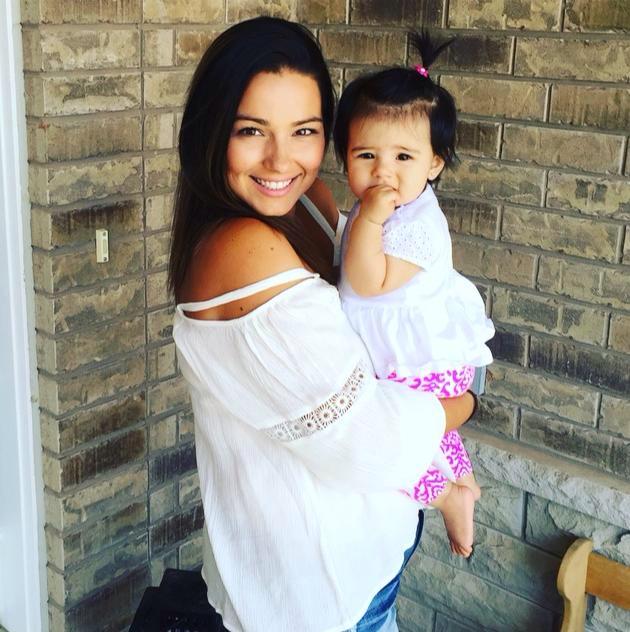 "Geralyn has an undeniable gift"
Elizabeth Di Petta, Creator of All Things Beautiful
In August of 2010 I arrived for a day shift at my police division. I was working as a police constable just outside of Toronto, Ontario. On this particular day I felt numb. So heavy that it was hard to load my pistol and get dressed. I felt scared. When I got into my cruiser to start my shift, I collapsed. I made the call to my husband and declared,
"I'm done."
He knew the time was coming, it was quite obvious. Some might call it stress, a nervous breakdown, or job anxiety. But deep down I knew the root cause was spiritual.

I was completely disconnected from the woman I was really here to be.
So, I dropped my gun off on my staff sergeant's desk and vowed to figure out a new way; a way to live in beautiful health first and foremost. A way where I could earn an abundant income for my family, and a way where I could lean into the leader I was really here to be. I knew I had gifts, talents and strengths. I just needed some guidance.
Fast forward to today.
I'm a mom of a beautiful baby girl, Vera. She is the light of my life. I work and live from home at our gorgeous country property. I have grown a multiple 6-figure business (on my way to 7-figures) and helped my husband retire early. I speak and mentor regularly on the topics of health, wealth and leadership.
I'm now serving in the way I'm meant to and my own health, coupled with my financial independence, makes it easy to do so. I want you to know that you can do this too; live and lead in the way you're meant to.
It wasn't designed to be hard. Somewhere along the way we just started to believe that it had to be.
I know I'm here to shine the perspective of possibility into men and women who are feeling like they too are here to lead a revolution. A revolution of true health, true wealth and influencing in the way you were born to influence.
The world needs it. You were born to do it. So let's get started shall we?
So you have a desire to set your family free?
Get smart, business savvy tips (that actually work) sent directly to you.
The best and easiest way to freedom is through living out a surrendered life
Women who believe in living and earning well will change the world
Grocery shop on weekday mornings when the store is empty
Prayer is the gateway to clarity
It's totally cool if your bathtub is your second home
The money you earn is a reflection of how deeply you've stepped into the woman you're really here to be
Protecting your time is the key
If it feels light, it's right
The best possible drinking water, good thoughts, gratitude, organic foods, daily movement and a healthy spiritual practice are the keys to living well
God is everything, in everyone and speaking constantly
Love people boldly and kindly exactly as they are (unless they're bad people or toxic people, then set immediate and healthy boundaries)
Over helping doesn't work; you're not here to save people
Inspiring music in small doses, silence in large doses
When you need to nap, nap
Don't apologize for things that don't need an apology
Confidence in your influence is the key
Give up, to go up